Two Separate Letters, one in New Jersey, one in Manhattan

Another Event in Their Three Year Relationship

December 4, 2001 - I received an email from Morgan with a subject line telling me not to open it until she told me to do so.  I put it in a file and left it. I have no idea on the identity of the person, 'Dave,'  who assisted her.  I opened the email some months later when she asked I  do so.  I cannot find the attachment referred to. I remember seeing it but it is not in the file with the email.   It appears the statement, not an affidavit, in this case, was not notarized.  It is probable the second statement, referred to as the 'Affidavit,' which Morgan signed on January 24, 2002, did not meet the preconceived needs of Dick Cheney and likely Karl Rove, who were directing Fund's actions and then engaged in bringing about the invasion of Iraq, their explicit goal. Morgan specifically, and with fear in her voice, cited Cheney at least twice in affidavits and in her conversations with me.

The issue here is domestic violence, felonies which carry criminal penalties both in New Jersey and Manhattan.  Fund was deemed to be an essential agent in place for Bushco and so was being protected by those in command of the Bushco operation, which was not exactly George W. Bush, who filled the office of President of the United States at this time.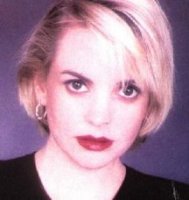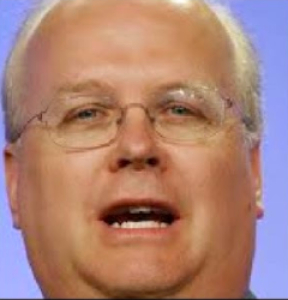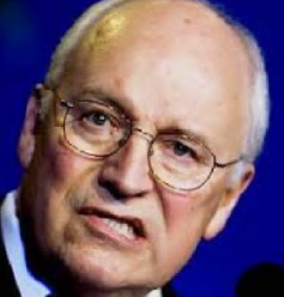 December 4, 2001 Fund Forces Morgan lie for him.

Date: Tue, 4 Dec 2001 18:59:47 EST
Subject: legal letter-fund Dave corrected the first, but could you work on this oneThan
To:
[email protected]
I Morgan Francis Pillsbury
Being of sound mind and body id declare this a true statement of the facts and the situation that I am in. I live at 250 first St. 1D,Jersey city,NJ.07302.My boyfriend of the past 3 years, John H. Fund, an editorialist at the Wall Street Journal, has been hitting and beating me since I moved in with him late this past July. I am trying to get 
a job and get out of here, but have had to call the police in before and the 
last time when they came I was shaky and agitated so he told them I was out 
of my mind and crazy. They seemed to believe him because he was very calm. I 
was hysterical, he had thrown me down on the bed and I thought he was going 
to rape me. He has rules I must live by: I can't answer the phone or take 
calls, and as I have been job-hunting this is really hard to do.
This morning Mr. Fund forced me to write a letter denying the charge of beating me, He is a friend of VP Cheaney,and a charge like this could hurt his carrier. I wish 
to get out and am trying to, but it hasn't been easy and I am terrified of 
him. I wrote the letter at around 8 am today and it is almost 7pm now. I will 
seal this email account and not open it until asked by the 
court.Morgan(Carolyn) Pillsbury


        After being battered and forced to write a letter stating she had never been abused, Morgan was promised by John Fund all would be well.  But that was before he scanned and sent the letter to Dick Cheney, who said only a notarized affidavit would prove she was lying.

       Fund kept up the 'punishments.'  Morgan was often in tears and terrified when she talked to her mother.  Then, John suddently changed his attitude,  Yes, they should get married.  Melinda was suspicious of this sudden turn about, and cautioned Morgan that he might want to marry her so he could have her institutionalized. After all, with just what she had told Melinda it was clear John enjoyed bragging and talked too much.  
          But briefly happy, Morgan wanted to marry John Fund.  A wealthy husband had always been her goal.  She would become part of his career.
But this was not in the plan.  
Morgan had moved out of John's apartment, though some of her possessions were still there.  But John did not have what he had been ordered by Dick Cheney to obtain, a statement from Morgan containing the untruth she had never been battered by Fund.  Two people heard this happening at different times.  Neither was called to testify even though authorities knew about them.  Attempts to contact these authorities were ignored.  They were:  Melinda Pillsbury-Foster and Eric Buchanan.  A cover-up carried out by Robert Morganthau, District Attorney for Manhattan, followed.  This also needs to be investigated. 
There are two pages

Click circles to navigate


      Morgan was excited about Christmas.  John made promises and came home occasionally.  But he was often moody, distracted.  

      Morgan was still not allowed to answer the phone and still had to leave by the back door of his Jersey City apartment.  Fund talked continuously about the Clintons, who were out to get him, and about the White House, Cheney, Rove and their plans for even more power.  

     Morgan made ready for Christmas.  She had no money because Fund was still refusing to reimburse her for what she had spent for repairs, past due utilities, and rent for Fund's apartment and the new furniture Fund had conned her into paying for.  But Melinda, as Morgan's Mom, dutifully  sent presents for Morgan and for John, since Morgan still wanted him in her life. 

         Meiinda had lost all respect for Fund because of what she had witnessed.  But Morgan was 34 years old and it was impossible to persuade her to leave -- yet.  Melinda believed you have to be the one who decides for yourself if something will not work.  So despite the risks, she let Morgan have her way;  but she took notes and kept records.  

           It had been clear for a long time that Fund was not really a journalist.  His behavior over the Clinton presidency, the calls to Melinda asking her to spread rumors as facts, Fund's glee at the death of Vince Foster, who he claimed he had, himself, driven to suicide, the ugly story that Bill Clinton hired a hitman to kill the mother of his black love-child, the story of the tattoo on Clinton's penis; the list of outrageous stories had never seemed to end.  That Fund thought Melinda would tell such stories to her Federated Republican Women club was nothing short of outrageous.  Fund had begun calling with the stories after Melinda had mentioned Arianna Huffington was a member of her local club.  

         Melinda had dedicated a pad of lined paper for when Fund called with the sound of delight in his voice to tell her another story.  Morgan's casual question about the brochure Melinda had given Fund at the
California Republican Convention
in 1993 had also made Melinda cautious.  The brochure was for the
Honesty Bond and Liberty Pledge
, a proposal for voters to demand surety bonds specific to what they wanted their representatives to work on.  Morgan had asked about the brochures and what it was Melinda called the plan.  Morgan then commented that Fund had passed this on to Newt Gingrich, who had taken out the accountability and used it for his model for
Contract

on

America
. 
       Did Melinda want this man in her family?  Absolutely not.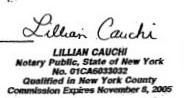 On January 24, 2002, after forcing his way into Morgan's apartment, demanding she return to his apartment to clean it.  While she was there, she was also to fill his freezer, (now working again, thanks to Morgan, with burritos). 

       Fund threatened Morgan and threw her on the floor, twisting her arm behind her back.  She was to write another letter, but this one would be, as Cheney demanded, notarized.  Fund found the closest notary to the 60 E. 9th St. apartment, dictated the letter, and marched Morgan to the Notary.  NOTE: The notary was located 0.8 mile from the apartment I had rented for Morgan, which I reasonable believed Fund would never visit. This was a long way from Jersey City, where Fund should have kept himself.